You need Flash 8 or higher to view this header.
Welcome To The McGowan Group Inc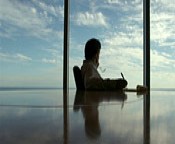 The McGowan Group Inc. provides family, business and ownership planning services to entrepreneurs, families in business and families of wealth. We help clarify goals, develop a clear road map for success and implement solutions to meet objectives for both today and years to come.
Our unique and innovative approach is founded on fostering harmony, opening lines of communication and building trust. Through facilitated discussions designed to identify and resolve family, business and ownership issues, we can help you simplify the complex and provide neutrality and focus so that plans can be devised and implemented successfully.
We gently cut through the sensitive and tough issues and devise plans that are aimed at achieving harmony and clarity within your business and your family.
Our Process
Our facilitators use a proven process to address and resolve issues and satisfy objectives. However, each group is unique and as such, the process is adapted to a particular group's circumstances.
Our process typically involves:
Information gathering, review relevant documents
Introductory group session
Individual meetings
Issue Identification Summary
Facilitated group session(s)
Meeting summary, Forward Work Program, plans/policies
Coordination with appropriate advisors (tax, valuation, legal, etc.)
Follow up group meetings
Annual meeting